YOU'RE INVITED TO A ONE-OF-A-KIND WOMEN'S CONFERENCE
THE GENERATIONS CONFERENCE
MAY 7, 2021

Ladies, we are THRILLED to announce that our first Women's Conference of 2021, the Generations Conference, is happening on May 7! This is going to be a powerful time together as we gather to celebrate what God is doing within and between each generation of women.
Registration is launching Sunday, March 14 before and after service and online! The cost is $15/woman or girl, and you already know that registration fills up quick, so be sure to get your ticket! You can register at the bottom of this page.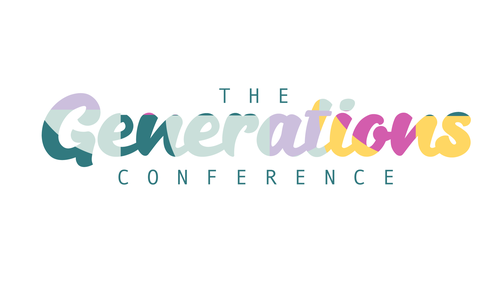 Special Guest Jennifer Kostyal
Jennifer Kostyal is the founder of Transformed By The Word Ministries, a national prison ministry for female inmates, as well as the founder of The House of Hope, a Christian led placement program. Jennifer is a national best-selling author of Finally Free, Taking Off The Robes, Finally Free Bible Study, and her latest release, Courageous Prayers for Women which contains the prayers she prayed to be healed of sexual abuse and breast cancer.
& Conference Host Pastor Miriam Phillips
Pastor Miriam Phillips is a dynamic speaker and teacher who delivers the Word of God in a practical way. She and her husband Chris pastor River of Life Church in Jacksonville, NC.
REGISTRATION OPENS
MARCH 14, 2021
You can sign up in-person at the church or online
beginning March 14, 2021. Space is limited, so get your ticket today!
REGISTRATION OPENS MARCH 14, 2021
Ladies, we are thrilled about our upcoming conference, Generations, with Jennifer Kostyal on Friday,
May 7 at 7pm! This is going to be a life-changing time of worship, an amazing Word from God, and SO MUCH MORE! Learn more here, and let us know if you have further questions.
What time do the doors open?
Doors open at 6:00PM

What time will the Sanctuary doors open?
Sanctuary doors will open at 6:30pm.

What should I bring to enter the conference?
Please be ready to give the first and last name used during registration.
You can also have your confirmation email but it is not required.
Please note that if you registered multiple people under your name,
you will be responsible to give them their wristband.

Will merchandise be sold?
Yes, are boutique will be open before and after the conference until sold out.

Will the cafe be open?
Yes, the cafe will be open with select Generations items.

Do I need to wear a mask?
We encourage everyone to wear a mask.

Will you be streaming the event online?
Yes, The online conference will begin streaming at 7pm. There is no separate form for this, and the cost is the same for the online version. A link to the conference will be emailed to you the day before conference.
You will forfeit your physical gift unless you have a friend who can pick up your gift the night of.
Let us know if you have further questions!

Why can I only register 3 people at a time?
This makes it easier for our registration team to sort through hundreds of women.
If you have more women to register, please fill out multiple forms.
Questions? We'd love to help.
Shoot us a message if you have questions!